Int.Heavy lift and Transportpage
OLD BOOKLETS




I found on the bottem of my collection old pospects of the famous company "Rosenkranz" from the `60 ties. This is the first one.
Here you go.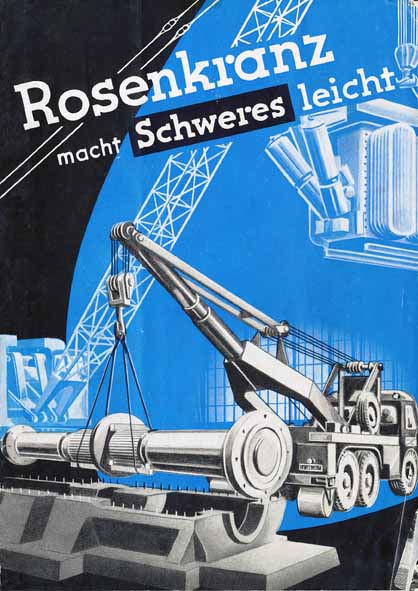 Booklet of formely "Stoof"from the `sixties. Oud Stoof. (NEW)

I found a newer specbook from" Dabekausen " of 1974. Just 14 MB

Here a very old specbook of "DABEKAUSEN" the formely " CONVOY " just 1,5 MB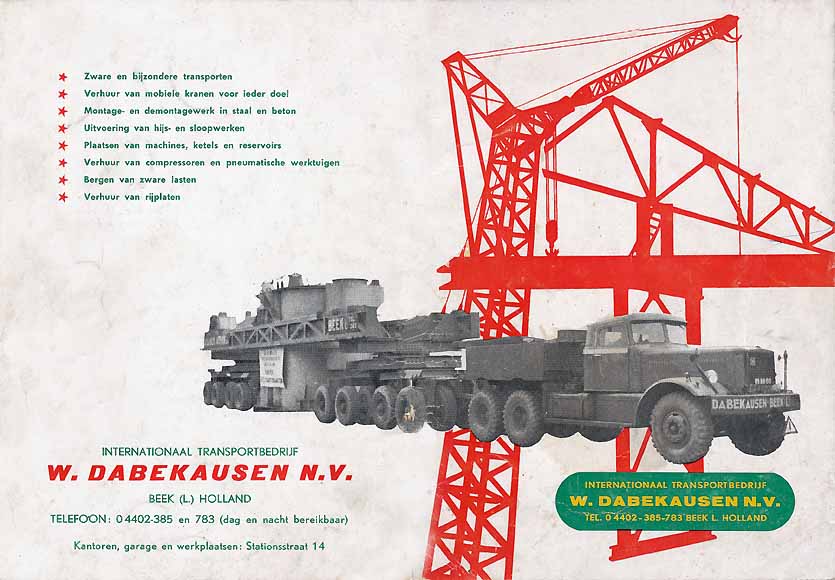 What i think nearly the oldest specbook of "STOOF" PDF File 4 mb.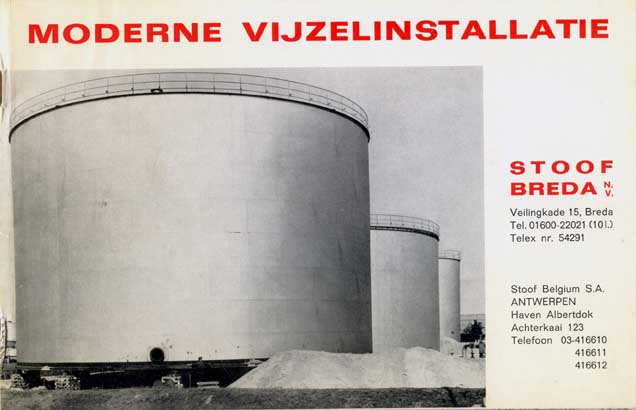 Jacking more than 40 years ago little bit difference by now. PDF file 1.5 mb




Old pospect off van Twist in Dutch. PDF file. 1,5 mb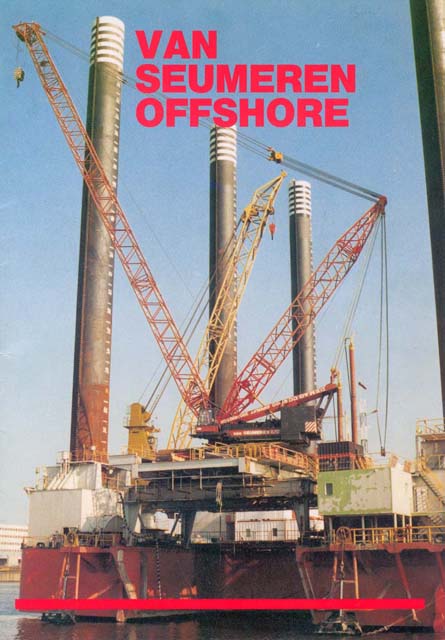 Old pospect of van Seumeren Offshore.PDF File.



Old book from German company "Max Goll".PDF File.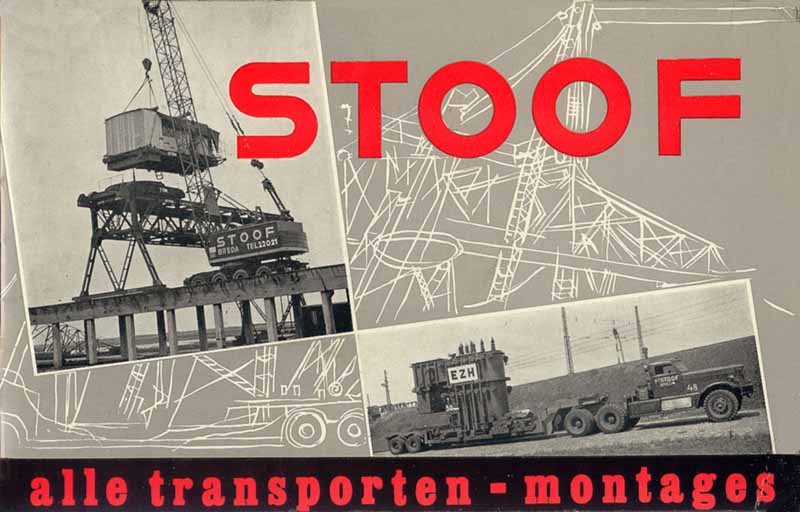 very old "Stoof" book in Dutch : PDF File
I make also a translation.



Here the first company prospect of the van Seumeren Family from Sept `69.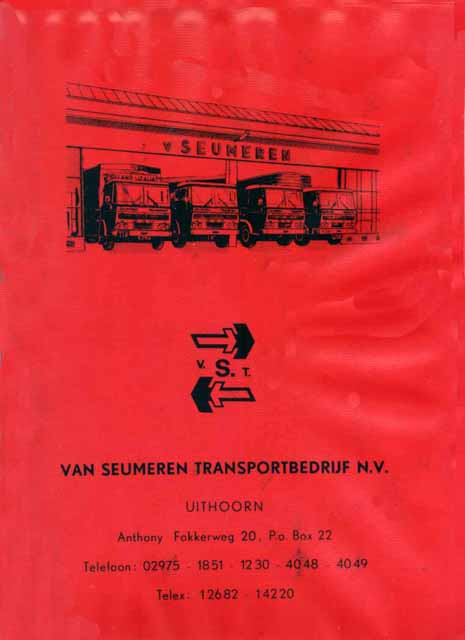 van Seumeren prospect : PDF File



One of the first "STOOF" Transport and liftingcharts book from 1970. (in dutch)
(C) vsM files.

This is one of the old specbooks from "van Twist" also in the 60 ties one of the leaders in heavy lifting and transport. the book are from 1969. (in dutch) (C) vsM files.